A studio of one's own, without the hassle of owning it
What do you do when you are a brilliant game developer who just wants to make the games of your dreams, but really don't want to have to deal with the business side of things? Well, you could do what Mattias Kylén did.
Like so many others, Mattias Kylén is working from home during the Covid pandemic. Otherwise he would be at the new office in Seattle, together with his twelve new co-workers. He has been in the games industry for 25 years, working for developers such as Pandemic Studios, EA Dice and most recently 343 Industries.
For the past year, though, he has been in charge of his own, new studio, C77 Entertainment – without even having to start his own company.
The feeling of actually leading a group of creative people will have to wait, though. Covid-19 has put a halt to this, and for the time being Kylén is stuck working from home.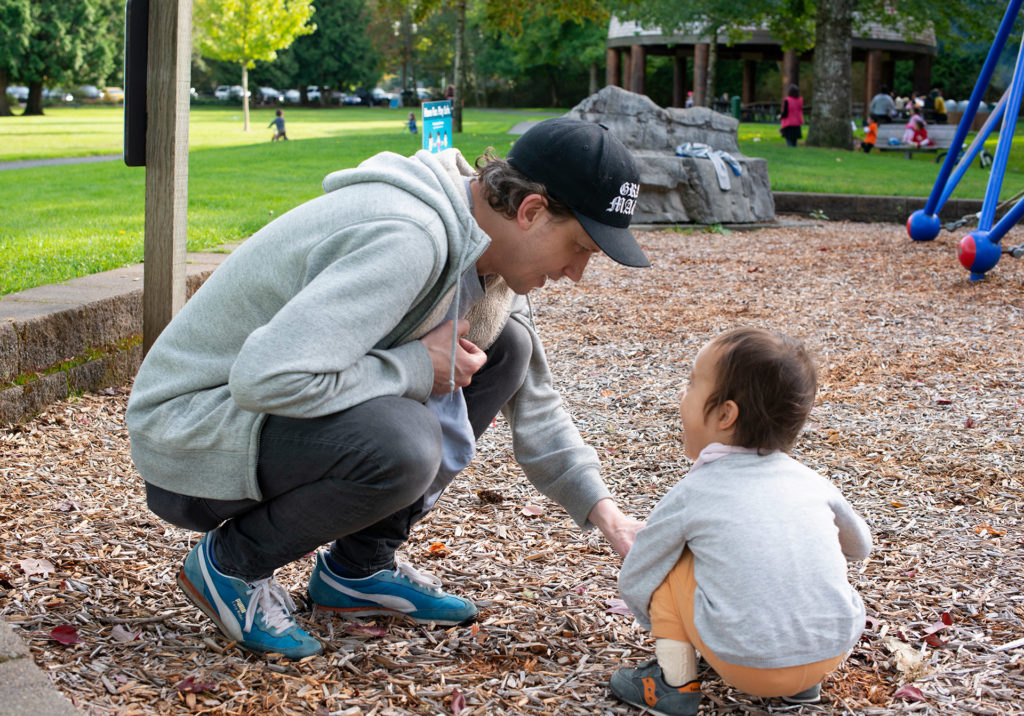 Since the pandemic started, his hair have had time to grow longer than it's been since his teen years in the early 90's. He grew up in the countryside, right at the border between Sweden and Norway.
"My grandparents lived in the house next door and there were cows out for pasture nearby", Kylén says. "It was very idyllic. But it was also very sparsely populated. My nearest friend lived several miles away. I'm really a very extrovert person. I need people around me. And we only had two tv channels. I have very strong memories of being bored."
Discovering the demo scene
But then something happened that changed everything. A friend introduced him to the Commodore Amiga 500.
"It was incredibly satisfying to achieve things on my own, on the computer", Kylén says. "I discovered the demo scene, joined various groups and started doing pixel art. You can't really choose your friends when you live in the sparsely populated countryside, but the Amiga opened up a whole new world where you could hang out with friends who was into other things than just playing football."
This was the starting point of a lifelong journey. The demo scene was all about artistic expression and finding ways of pushing the limits of the computer's capabilities, and it fostered a whole generation of game developers in Sweden. One of them was Mattias Kylén.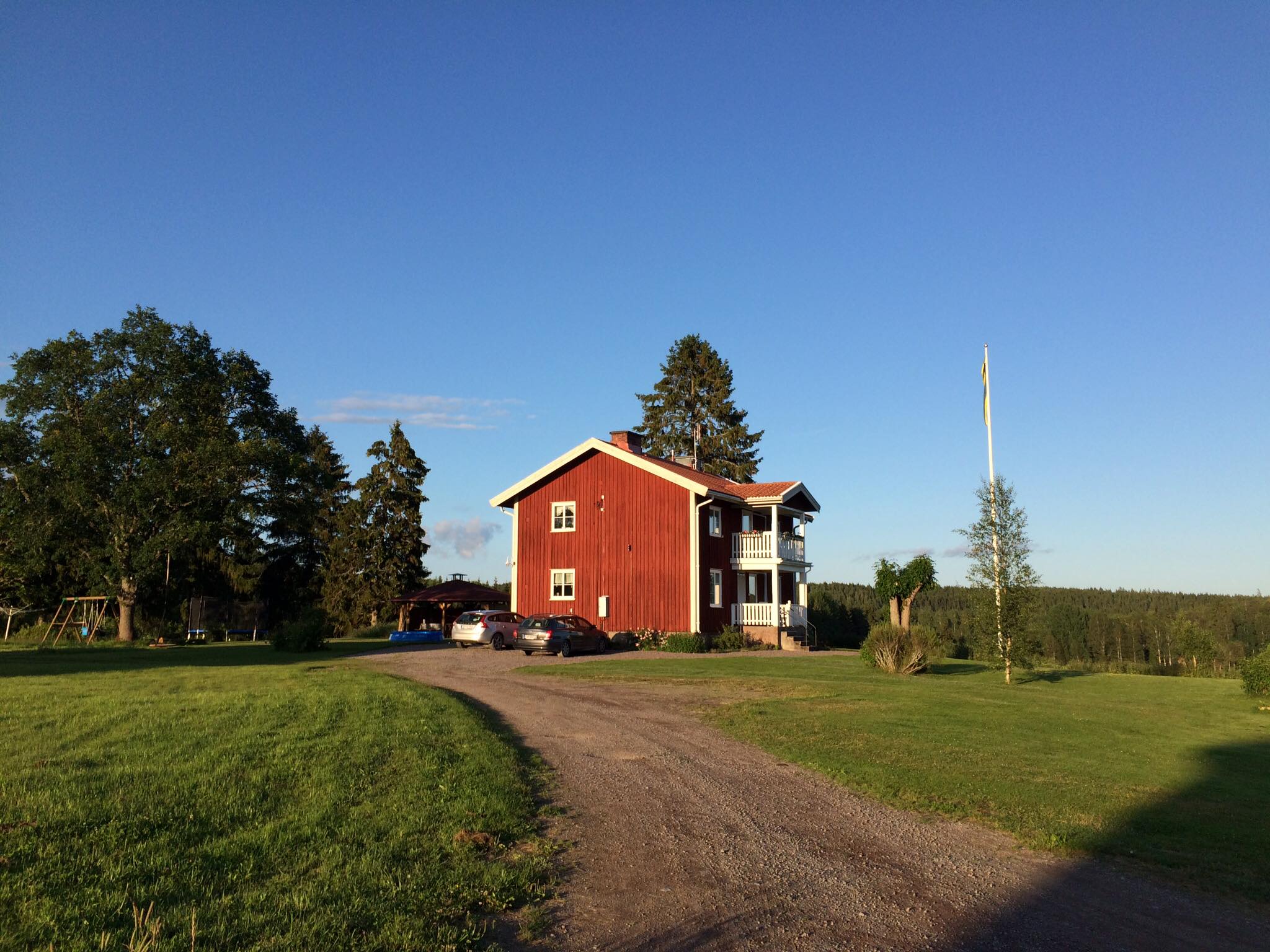 After working a few years for a local games studio, he moved to North America. He has since worked on games such as Mercenaries 1 and 2, Battlefield Bad Company 2, Battlefield 3 and 4 and most recently as one of the leads on Halo Infinite.
"I really liked working for Microsoft", Kylén says. "I have nothing bad to say. It was just that I ended up too far from why I wanted to work in this industry to begin with. I spent years in pre-production, dealing with developing tools and workflows, rather than actually making the game. It was all a bit too removed from what I really want to do, which is to build and design games."
Far from everything, close to Embracer HQ
At the core of everything was the childhood dream of creating something completely original. A game he had designed and built himself, with his very own studio. But how do you manage something like that when you lack business experience, or if you don't even have any real interest in running your own company?
Mattias Kylén didn't have the answer, but he had an idea. He grew up in a place that feels like it is far from everything, but it is actually close to something big – Embracer Groups headquarters.
Its founder and CEO, Lars Wingefors, has always had a special place in his heart for homegrown talent and local initiatives. So while visiting his parents in the summer of 2019, Kylén sent an e-mail to the Embracer CEO. Just a few days later, they met at Wingefors' summer house.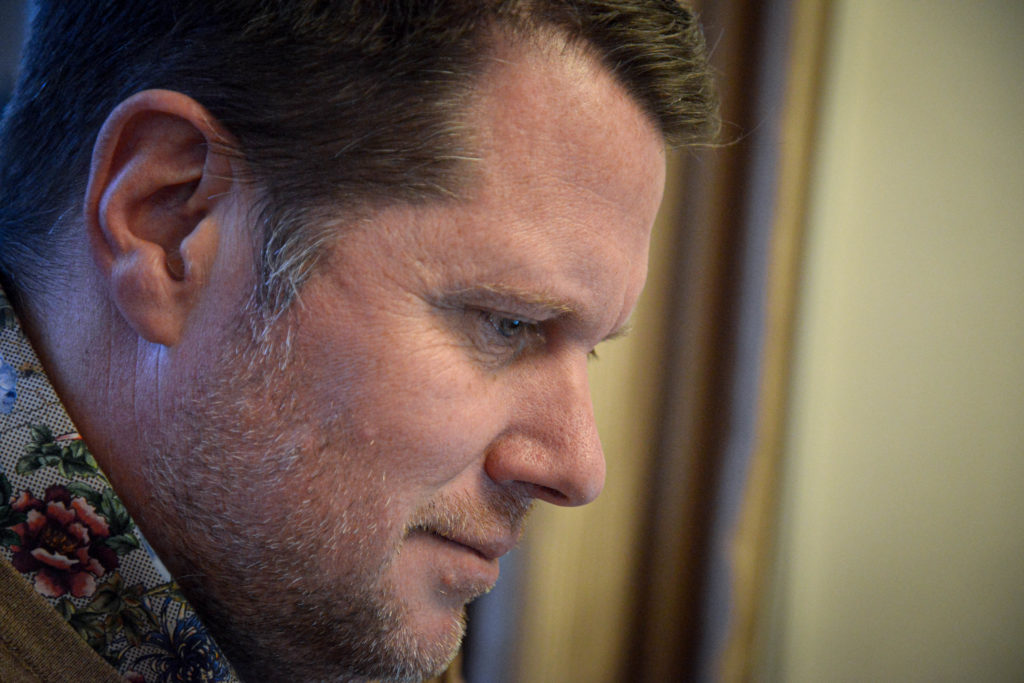 "There was too much to like there for me to pass up, but the challenge was to find a place in the group for something like this", Wingefors says.
Mattias Kylén had it all – a creative vision, a good core team to work with and an impressive CV. But in order to fit in with any of the operating groups of Embracer (there were three at the time), he really needed to start some kind of company.
Lars Wingefors often says that he is always looking for skilled and driven entrepreneurs work with. And here was a guy who checked all the right boxes, except he didn't have any experience in entrepreneurship. Besides, he didn't necessarily want to be a CEO and spend his time managing a company, anyway.
Sharing the revenue
"It was a challenge, but I could also see that there was a business possibility there", Wingefors explains. "Not only for Mattias Kylén and his team, but I figured there must be more people like him out there. Seasoned and skilful developers who wanted to do their own thing, but who were not that interested in starting a company. If we could find a way to help Mattias out, maybe we could find more people like him?"
That's when the idea really started to take form; what if Embracer Group could start and own the business and take care of all the boring business stuff? This would let Mattias Kylén focus on actually developing the games, and in time slowly grow into the role of a business man.
The idea evolved into a business model within Amplifier Game Invest, the part of Embracer Group that works with many minor studios that for various reasons don't fit into other parts of the company.
"It's a fascinating way to help developers", says Per-Arne Lundberg, CEO of Amplifier Game Invest.
"What we do is setting up the business by helping with contracts, HR and everything else that needs to be done administratively. On top of that, we also support the team with anything they might need help with, from marketing to production."
"Even if we own the company, we have models for sharing the future revenue generated from the games. This means that people like Mattias still are rewarded like if they owned the studio."
Less content, higher quality
This new set up is in many ways a natural evolution of Per-Arne Lundberg's own original ideas. In the early 2000s, he started an incubator at the University of Skövde in southwestern Sweden. The university provided an education in game development, and as a result students began to start their own small game studios, trying their luck on the emerging indie market.
"They all knew how to make games, but lacked a lot of skills when it comes to the business side of things", Lundberg explains. "So the incubator was set up to help them with stuff like marketing, funding, HR and so on."
At the time of writing, in October 2020, Amplifier has four studios working within the new business model, all of them with similar deals.
"For me this has been perfect", says Mattias Kylén.
"I am interested in the business side, and I am slowly growing into that part of it too. But at the same time, I have to be humble and recognize that my real skill is making games."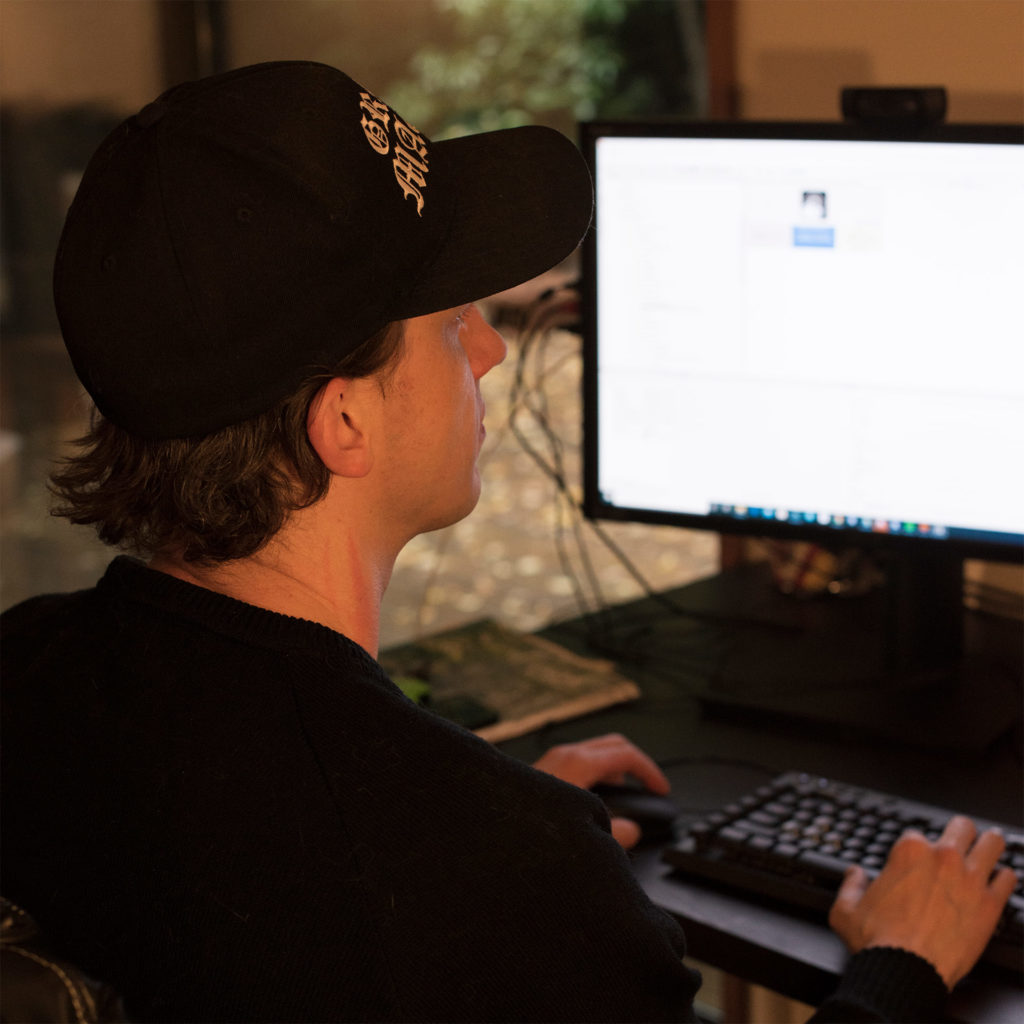 "I can't talk about the game we are making now, but our plan is to keep the team small and create a game with high quality, but a smaller scope. So a little less content, but very high quality. We try to do as much as possible, with as little as possible."
Mattias Kylén works as CEO of C77. His childhood friend Kenny Magnusson, who has a similar background in the industry, is the CFO.
Secure and adventurous
"I didn't really think of it when we started out, but this model actually is great when recruiting. I am in this for the games. To build a studio, in the long run, that makes games in the way I've always wanted to make them. People are surprised when they learn that I don't own shares in C77, and thus don't have an exit plan in five years. So when I present the long term plans for C77, this business model backs that up. I find that this builds trust in the recruitment process."
Still, there are of course financial benefits, directly tied to the revenue of the games, built in to the bonus plan for the studio. The model is designed to resemble how things would have been if Mattias Kylén and Kenny Magnusson had actually owned the studio.
"I like it. It's both secure and a bit adventurous. It's probably due to my Swedish heritage. We like it that way – independence and creative freedom combined with a strong safety net. For C77 Entertainment, I think it's the perfect fit", says Kylén.
Now there is only one small detail left.
"Yes, all we have to do now is to make a great game", Kylén says with a laugh. "But we have a fantastic team, and we are very pleased to be in this position, thanks to Amplifier and Embracer. Simply put, it's a dream come true."